My Digital World
« Home | Crispy Fresh... » | Water Lily... » | Bibi Ka Makbara.... » | Gulmohur... » | Inverness... » | A Walk towards the Horizon... » | From Westminister Bridge... » | Eye @ Night » | Rails meet Rainbow... » | Peace.... »
Saturday, April 29, 2006
BackLight Orchid...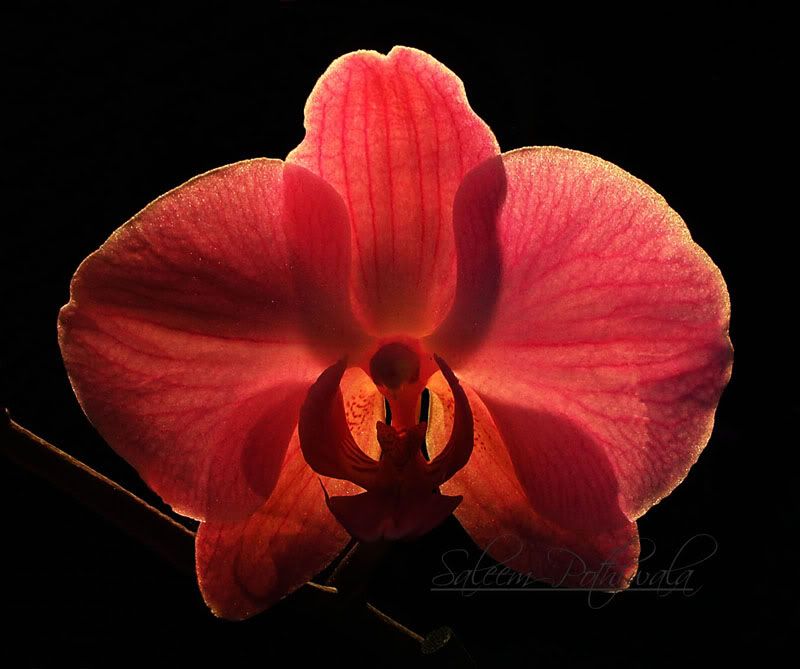 This picture was taken at the Kew Garden during the Annual Orchid Festival.

The background is a black cloth, this picture was taken in its natural location. During the festival they had a black background and some spots lights placed at the enterance. I spotted this one orchid which was facing backwards and light was shining on it from back giving it a glowing edge.

i like this one the most. great work. how was it taken? because it looks itz out of its natural environment
thatz wonderful and i guess u were bit lucky to get a nice look at the flower. good work. keep it coming.
These are amazing pics!

What camera do you use?

Rgds,
Tabrez
Thanks Tabrez. I have Fuji S5000 and Olympus E20. This pic was taken by E20.
Add a comment
December 2005
February 2006
March 2006
April 2006
May 2006
August 2006